Between Summertime and the Silly Season, stocking up on wine and gifts can feel like quite the challenge. What is going to please everyone? What about the person who has everything? How do you know they're going to like it?
To make life a little easier for NZ winelovers, we've put together a cheat sheet of perennial favourites and hard-to-come-by Prophet's Rock wines that you can gift, serve, and celebrate with confidence.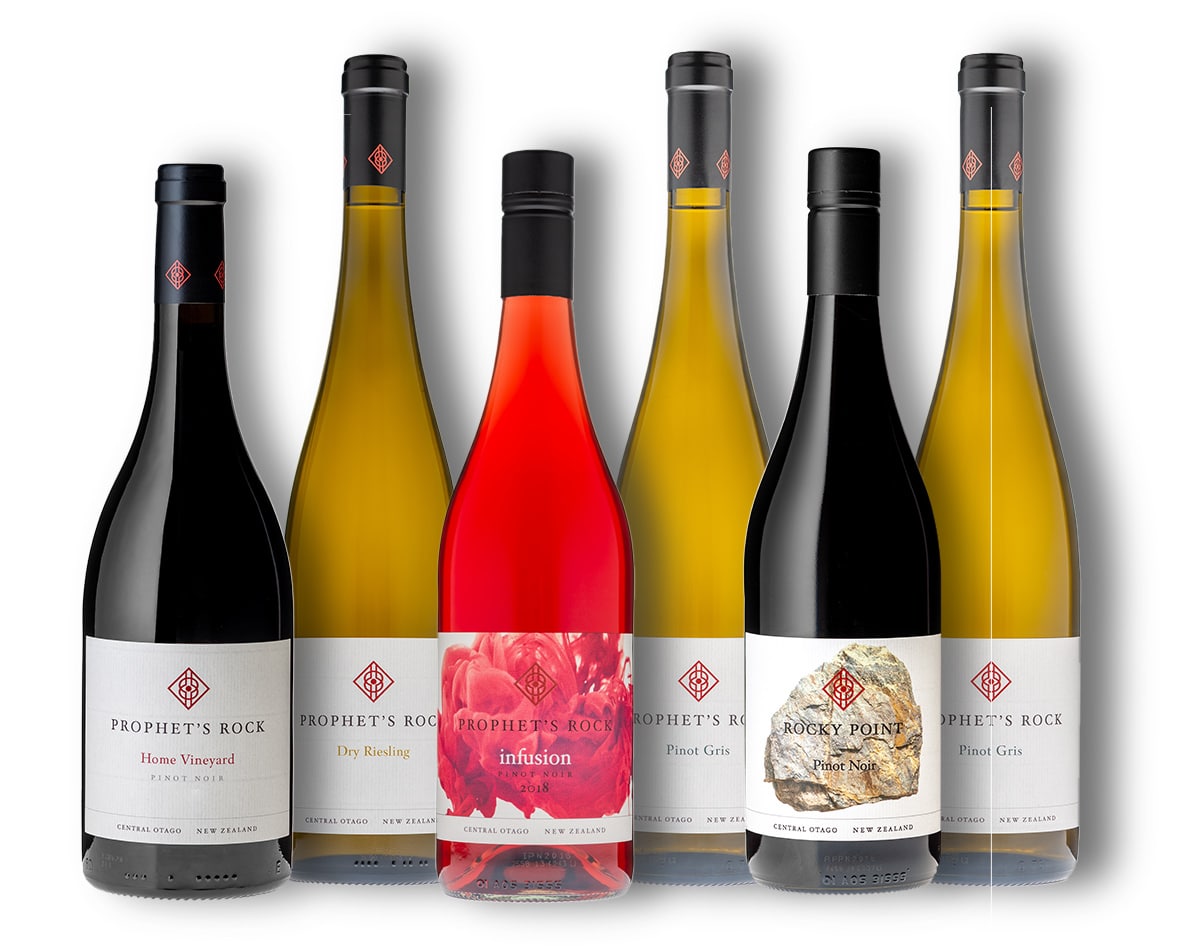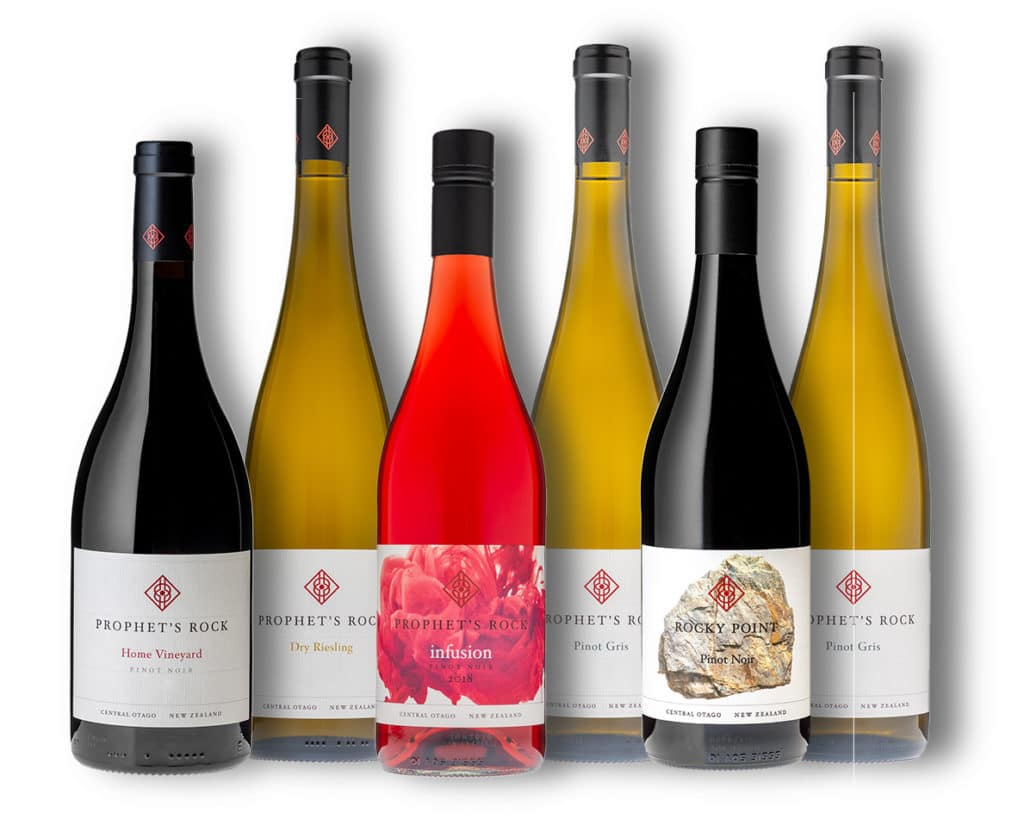 Perfect for the avid Pinot lover. Pinot Noir is undoubtedly a wine that evokes emotion and passion amongst wine lovers. In Central Otago, Pinot Noir has found a place where experts and enthusiasts agree the wine can reach its greatest heights. Minimal extraction, barrel aged for 17 months, bottled unfiltered & cellared before release — There is a reason this is our flagship Pinot Noir!
A concentrated and elegant wine, the Rocky Point captures the aromatics & velvety tannins sought after in the best Central Otago Pinot Noir. This is one of those go-to wines that you can open and share when friends pop by, or tuck away in the cellar for years to come. You can't go wrong with a wine that has consistently won awards for over 15 years!
Chilled red wine is finally coming to NZ. Long enjoyed in the Summer in Europe, a chilled red can be gloriously refreshing. This is our new favourite wine for beach, bach, and BBQ. Pair this with your favourite Summer dishes and watch your friends faces as they are blown away.
Some folks say this is the best Pinot Gris in NZ, and who are we to argue with them? Pinot Gris lovers they will be in heaven with this one — a truly aromatic expression of Pinot Gris and a marvellous food wine. And wine drinkers who aren't yet convinced about NZ Pinot Gris will soon discover why this wine stands out from the rest. Pop this award-winning wine into their stocking for a gift that you can both enjoy!
We'll be frank: Riesling holds a special place in our hearts and gets a lot of attention in the vineyard and winery. This wine gets the same meticulous treatment in the vineyard as our top Pinot Noir, and the vinification is heavily influenced by Paul's time in Alsace, where use of wild yeast, multiple small vessels and long ageing are the norm. If you're shopping for a Riesling lover (including yourself!), you'll want to have at least one of these on hand for the holidays.
This exceptional wine embodies our Prophet's Rock mission, to create wines that are true to our place and our people. The Retrospect Pinot Noir is a carefully cellared reserve wine, only released a minimum of five years after harvest. It is a dramatic and luxurious Pinot Noir, and presents the bold tannin structure of the vineyard supported by deeply concentrated and fragrant fruit. "A future legend" indeed.
You know those wine lovers who are impossible to buy for because they already have a cellar full of everything? This is the wine for them.
The earliest written records of Vin de Paille go back to 800BC, and this wine is our exploration of the ancient traditions of winemaking. The grapes were carefully hand-picked and then dried in the loft of our vineyard barn for 48 days. The dried grapes were then slowly whole-bunch pressed over 6 hours. The rich juice was then fermented with indigenous 'wild' yeast. The result is a dessert wine that is fresh and lively and sings on your palate! A truly unique wine to ring in a new year!