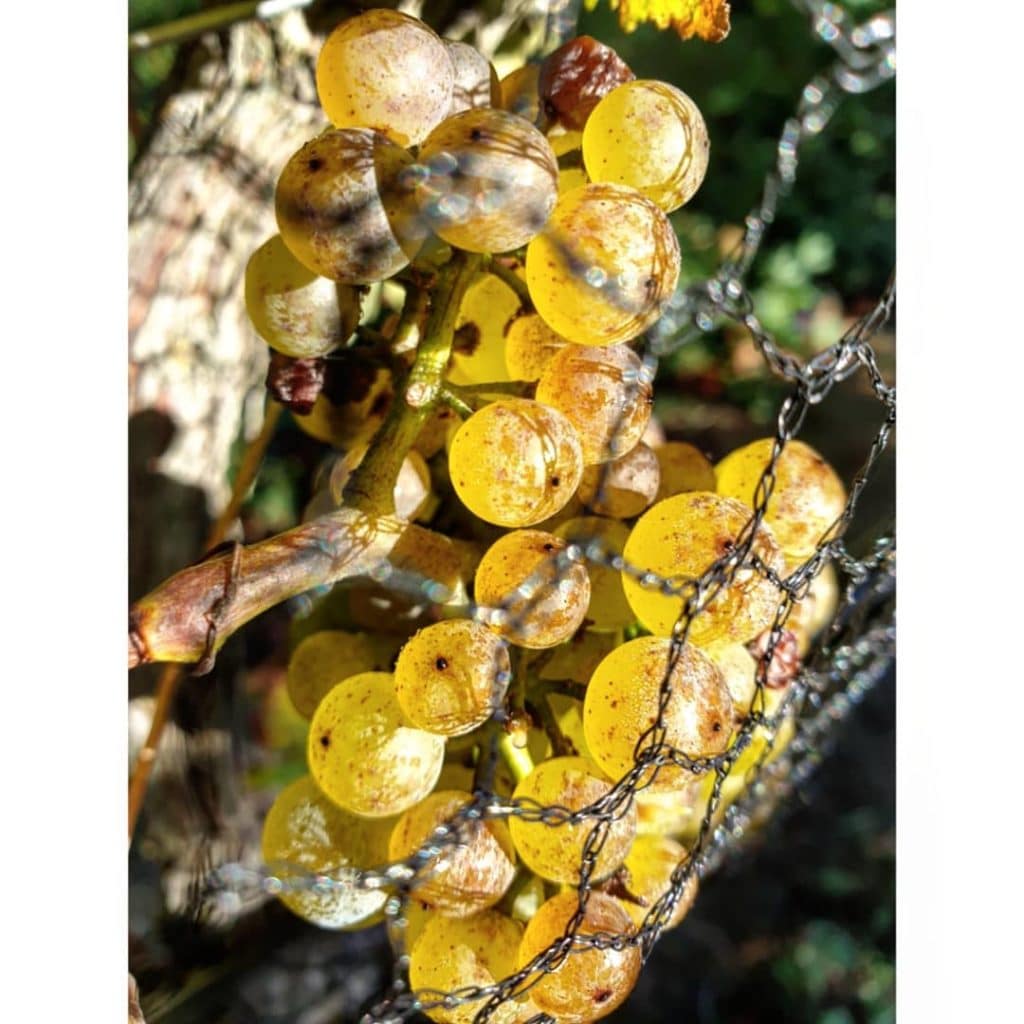 One of the first parcels we picked this vintage was the Chardonnay from Kopuwai Delta for our Cuvée Aux Antipodes collaboration with François Millet from Chambolle-Musigny.
The season wasn't easy for Chardonnay, we had frost events in the spring which led to small bunches and overall yield. Coming into verasion there was also very late powdery mildew pressure, we were able to get through ok but did need to cut out infected bunches in the field and remove them on the sorting table.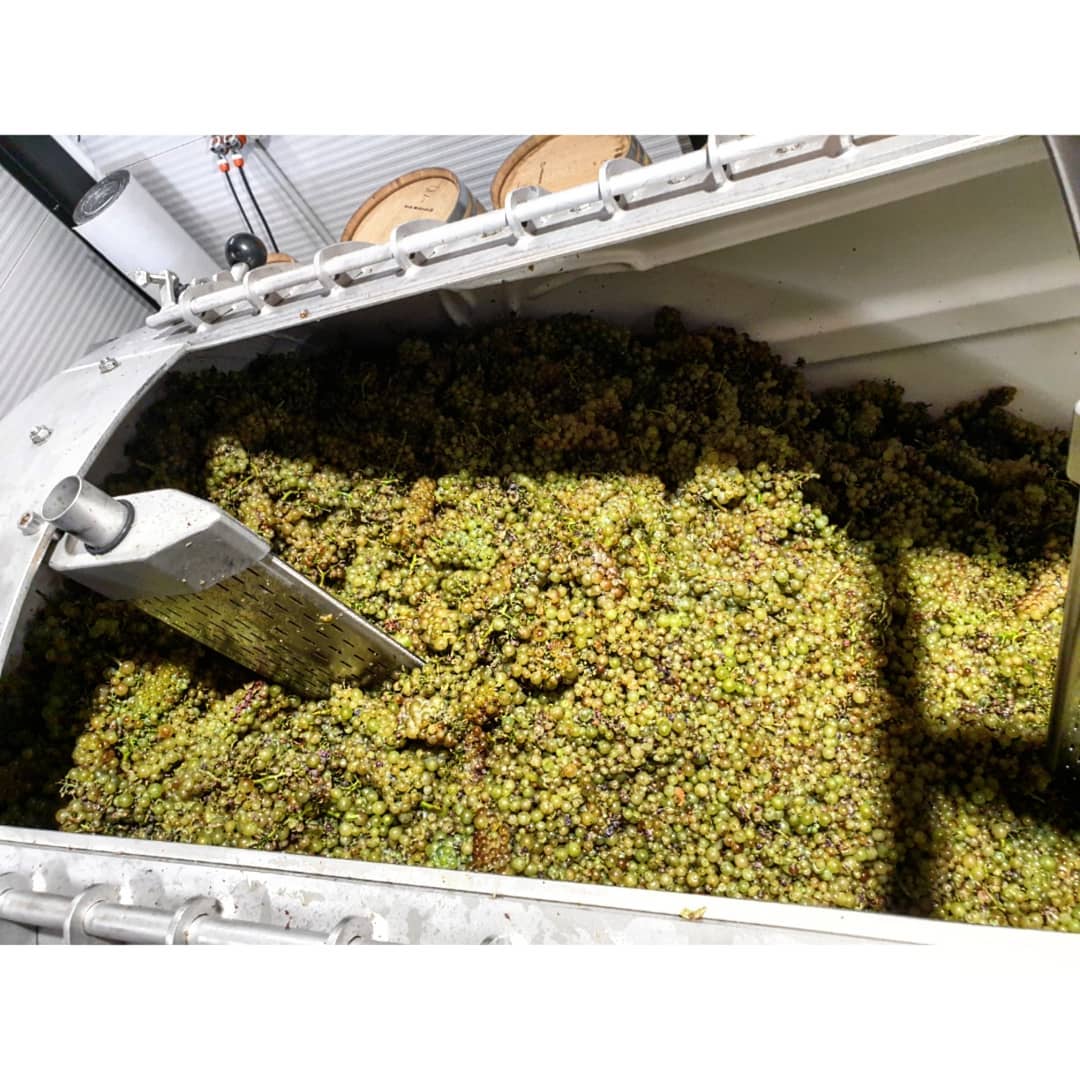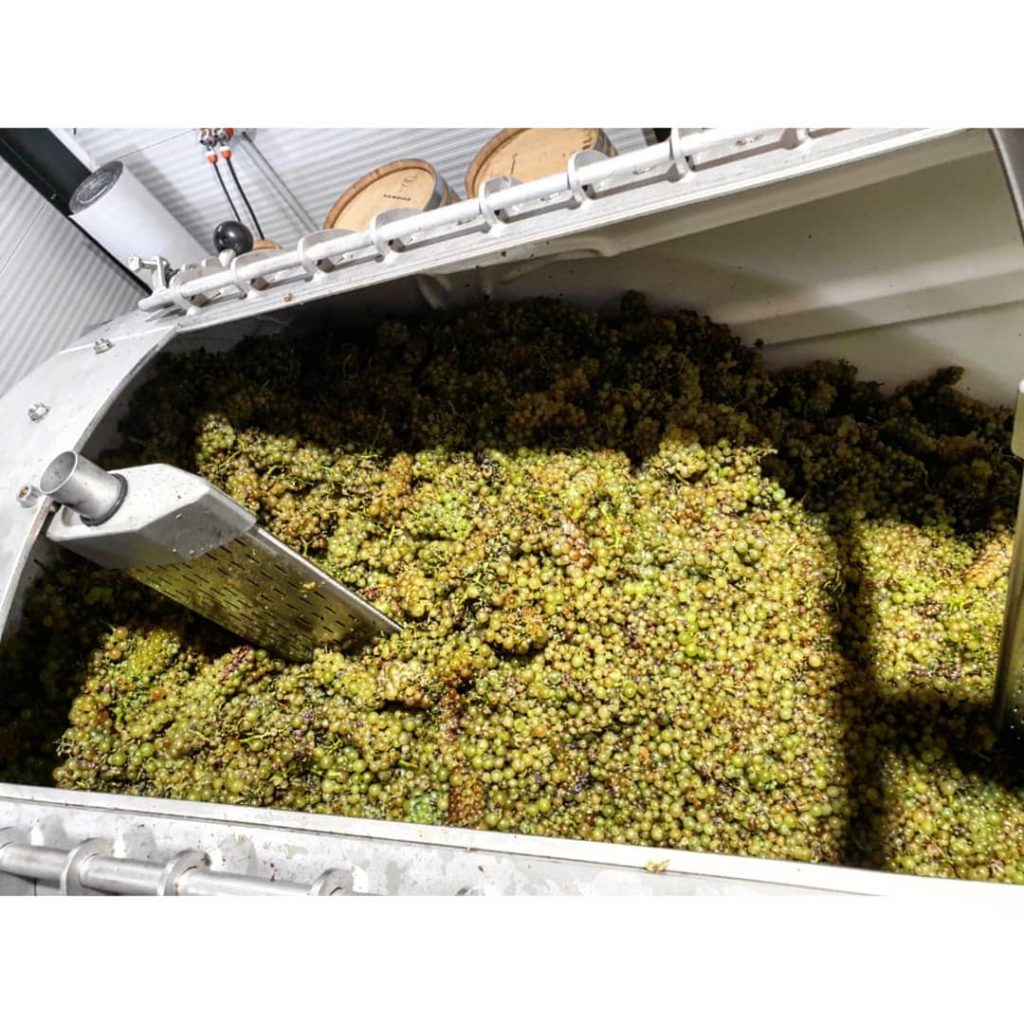 The fruit that went to the press was really good, great flavours and acidity – we were very happy given the trials of the season.
We celebrated the first press load of Chardonnay in the newwinery with an appropriate bottle of wine. La Maison de Rose is from François and Michelle's family in the Jura, in this case a field blend of Chardonnay and Savagnin.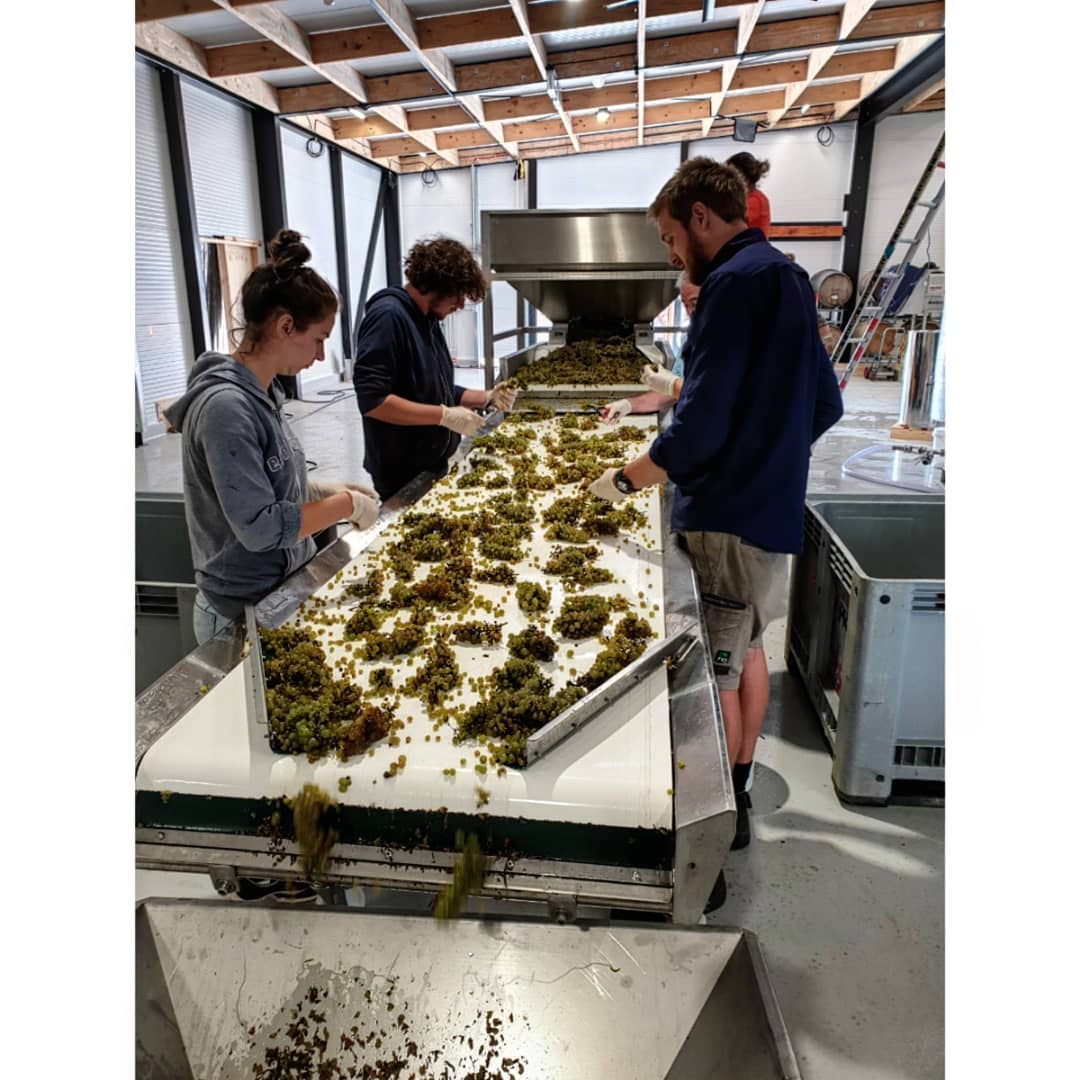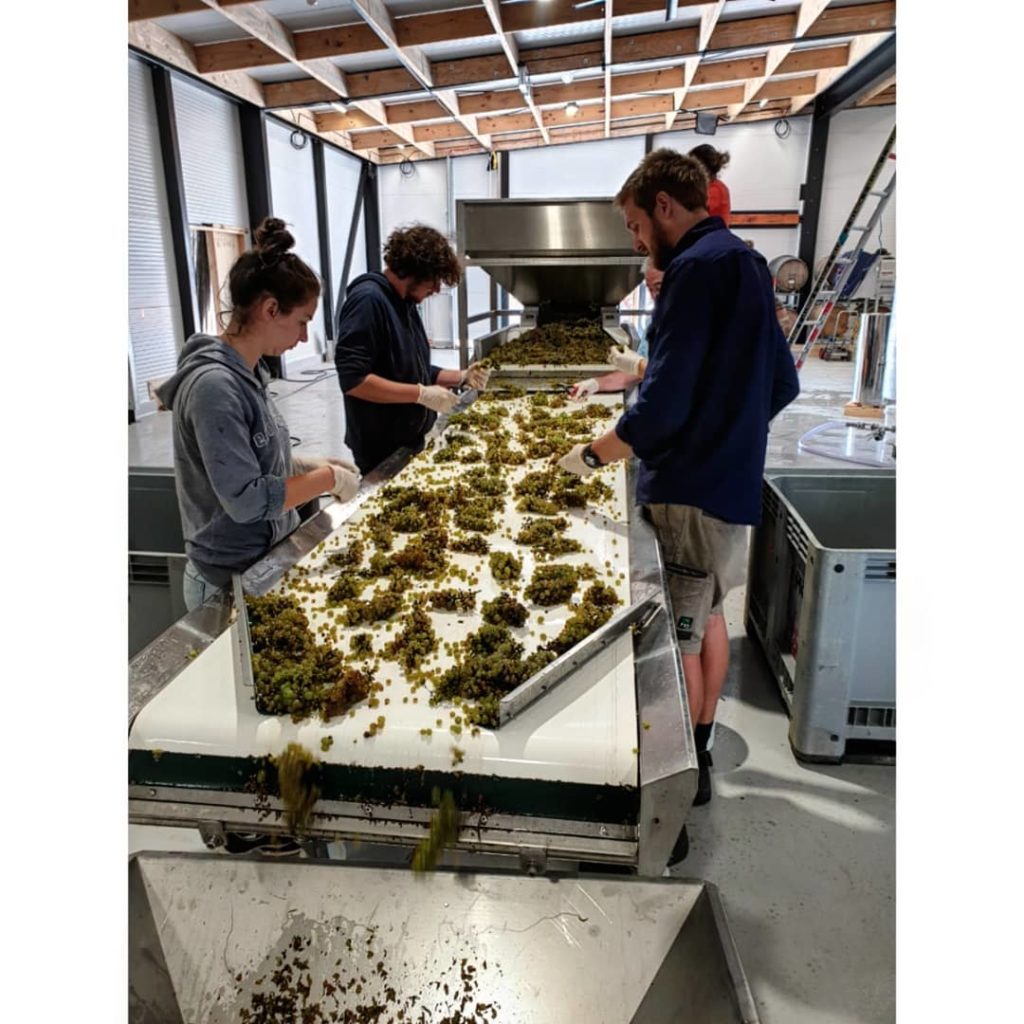 The wine pressed out well and all went to barrel. It is currently still fermenting … I pressed the 'reject' Chardonnay separately and put it in two old barrels (after extra clarification), we'll see how that goes – 'The Dark Horse'.
François continues to enjoy the Chardonnay project with us in Central Otago, now in its second year. The 2018 inaugural vintage is still in barrel (all six of them) and looks amazing… release January 2020.